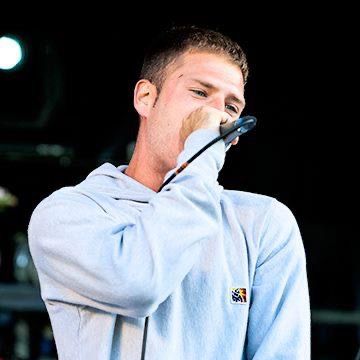 WAYNE WEBSTER
Rapper
Based in Bristol, Wayne Webster is a rap artist who, as well as writing full length songs, also writes a lot of poetry. This skill has given him an appreciation of words and topical content as well as a poetic approach to songwriting. 
Working mainly with Hip Hop as well as Grime, Wayne is a self-proclaimed all round music lover. He states:
 "It's been my therapy for as long as I can remember. My old man was the lead singer of a Rock and Roll group - The Corvettes - so I've always been around it. It's in my blood and just pours out of me from this wild heart of mine!"
Wayne is currently sitting on a plethora of recorded music, ready to release in 2020. So, sit back, relax and enjoy the show, because there's a lot to come!
BROKEN CRAYONS
The upcoming album by Hip-Hop artist Wayne Webster is called Broken Crayons. The full length effort features production entirely by in-house producer B-Lash with the exception of one cut produced by Dagonzasound.
Each track on Broken Crayons was written by Wayne Webster and also features guest appearances from the likes of K-Saulz, Night, Twizzy, Kaz and Leocaseeno. 
The amazing artwork (which pictures a young Wayne trying to ignore domestic violence as he draws with his headphones on) was illustrated and designed by Silent Hobo.
Broken Crayons was recorded and mastered at Room4Studios in Bristol, England.
Broken Crayons - Coming Soon
BOILING POINT
Watch the official music video for Boiling Point by Wayne Webster.
CREDITS:
Writing: Wayne Webster
Recording: Wayne Webster
Music Production: B-Lash
All Rights Reserved
© 2020 Monumental Records
Watch more from Wayne Webster on the Monumental Records channel on YouTube
BACKLASH
Listen to Backlash by Wayne Webster, featuring Rick Fury and DJ Rogue.

CREDITS:
Writing: Wayne Webster, Rick Fury
Recording: Wayne Webster, Rick Fury
Music Production:  B-Lash
Scratching: DJ Rogue
All Rights Reserved
© 2020 Monumental Records